GSA can be a lonely road
Need Help Getting on the GSA Schedule?
Prime Vendor, Inc. has been helping companies get their GSA/VA schedule contracts since 1995. We can help you through each step of the process — from identifying the appropriate GSA Schedule and developing pricing strategies, to preparing your proposal and fielding negotiations with GSA.
We will keep your
catalog compliant
and up to date
Maintaining your catalog with the latest up to date items from your suppliers published on GSA Advantage and FedMall is necessary to successfully operate your Government business. So, let our professionals do it for you and we will save you time and money!
Our Catalog Modification specialists will manage your catalog and its modifications with GSA. This will cover all aspects of the process including: removal of discontinued products, addition of new products, TAA compliance, price updates, sale pricing calculation for discounts (for limited time offers) prices on high-demand products, negotiation with GSA Contracting offices and submission of all updates with GSA Advantage, FedMall and other marketplaces.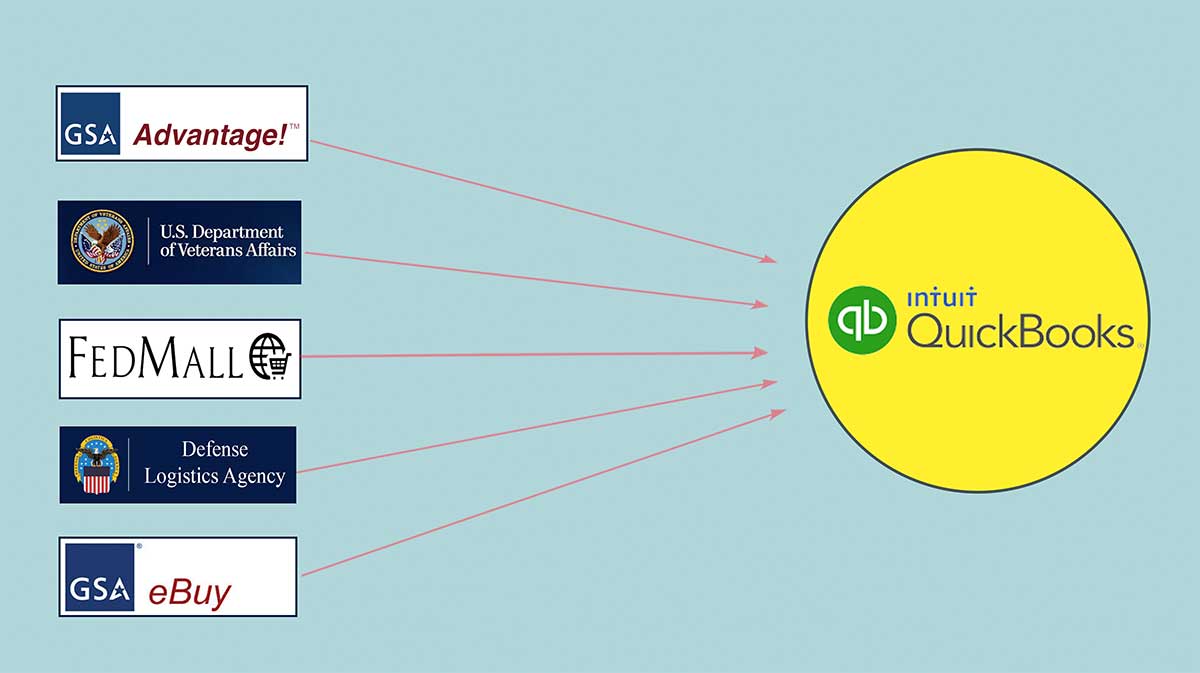 Prime Vendor has the unique ability to streamline all your orders Including GSA Advantage, FedMall, DLA and DIBBS into QuickBooks. No more manual data entry will be required. All your Federal and GSA orders will be automatically loaded in your QuickBooks account or other financial programs.
We can streamline
your orders from any
marketplace
© Copyright 1996-2022 Prime-Vendor.com, reproduction in whole or in part in any form or medium without express written permission is strictly prohibited and a violation of law.